Casey College of Beauty Therapy
Head office/Main College 182 A Sladen St, Cranbourne. The college runs day and evening courses, within school hours, making courses available for everyone to do. Classes are a small size so each individual student gets the required amount of attention.
182 A Sladen St
Cranbourne VIC 3977
Phone: 03 9702 6464
Email: ccbt@live.com.au
Website: www.caseycollegeofbeautytherapy.com
Open Colleges
Open Colleges is Australia's leader in open learning. We offer over 150 flexible online courses that allow you to fit study around your lifestyle. Our accredited courses are designed in consultation with industry and include TAFE and other nationally recognised qualifications. We support you at every step of the way to ensure you achieve your goals. Start your journey towards a rewarding and successful future today!
7/280 Elizabeth Street
Surry Hills NSW 2010
Phone: +61 2 9433 3655
Email: studentsupport@opencolleges.edu.au
Website: www.opencolleges.edu.au/courses/natural-therapies/massage/
Bellevue Beauty Training Academy
Bellevue Beauty Training Academy is dedicated to providing excellence in beauty therapy training to ensure our students get their careers off to a beautiful start. At Bellevue Beauty we have been welcoming both local and international students through our doors since 1983. In addition, our academy is one of the first in Brisbane to offer courses to both male and female students.
Level 1, 129 Margaret Street
Brisbane CBD QLD 4000
Phone: 07 3003 0277
Email: info@bellevuebeauty.qld.edu.au
Website: www.bellevuebeauty.qld.edu.au
Australian School of Applied Structural Integration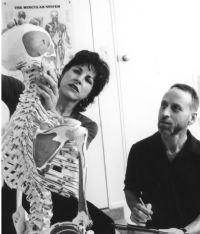 At the Australian School of Applied Structural Integration and Somatic Studies we provide quality continuing education workshops and career training opportunities for those in the fields of Massage & Manual Therapies, Allied Healthcare, Fitness & Movement, and those interested in the transformative nature of therapeutic touch and the healing relationship. We are a registered school with the International Assoc., of Structural Integrators.
QLD
Phone: +61-7-55270333
Email: quantum@onthenet.com.au
Website: www.structuralintegrationaustralia.com
International Career Institute (ICI)
Learn massage via distance learning. Study at your own pace from any location. The International Career Institute (ICI) also provides several courses in related area's including: personal training and nutrition. Videos teach students step by step as if they where in the classroom. Fast track your career in massage. Learn the inside secrets of how to become a massage professional in months not years! Interest free payment plans available to all students.
Level 14, Lumley House
309 Kent St
Sydney NSW 2000
Phone: 1300 131 582
Fax: 02 8212 8008
Website: www.ici.net.au/massage-course
Nature Care College
Our Vision "Committed to being the leading centre for life enrichment through training excellence in holistic education, within a caring and supportive environment."
46 Nicholson Street
St Leonards NSW 2065
Phone: 02 9438 3333
Email: info@naturecare.com.au
Website: www.naturecare.com.au